About Shamrock Safaris Full-Service Hunting Lodge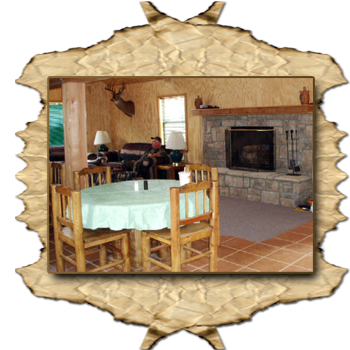 Shamrock Safaris has been in business since 1989. We do not Lease! Our land is 100% ours, which means we will be here next time you want to hunt with us.
Big Bucks!! Average pre-dressed weight is approx. 190lbs! We have over a 90% success rate on our whitetail deer hunts.
Our land is used exclusively by our clients.
Over 25,000 acres spread over 5 different hunting areas, is well spaced so YOUR hunt will have undisturbed game.
All stands are fully enclosed. They are situated to overlook large known areas of frequent game activity and food plots.
Transportation is provided to hunting areas, shooting stands and lodges.
Meals and Lodging are included in the hunt. (Special menu available by request)
Hunters may choose to drive or fly into Amarillo International Airport or Oklahoma City Airport. Rental cars are available at the airport.
We have several Taxidermists available for your convenience.
Fill your tag early in the hunt? No problem. Hunting of Feral Hogs, Coyote, Bobcats, even Cougar, or any game defined as a "Nuisance" or Non-game animal by the Texas Dept. of Wildlife for which you are legally licensed is included FREE! (Exception: Turkeys)